Quick Turn Anodizing (QTA) specializes in custom Aluminum Anodizing to include Type IC, II Sulfuric Acid & Type III Hard Coat Anodizing to include both Clear and Color Classes. Other services include Iridite Chromate Conversion Coatings (CHEM FILM) in GOLD & CLEAR mediums, SS Passivation and Black Oxide Coating of Steel. We also offer special coatings on Aluminum to include PTFE Teflon and NITUFF Hard Coat Anodizing.

Quick Turn Anodizing has continued to maintain our quick turnaround across all locations!

Our goal is to offer high quality services that is affordable and on time to suit your needs. ​We are second to NONE with Lead times for Anodizing at a 3 DAY AVERAGE TURNAROUND!

Email us today for a free quote at Sales@quickturnanodizing.net

Quick Turn Anodizing (QTA) seeks to excel in providing you excellent Customer Service, Quality, and Delivery. Where others fail, we succeed through our daily commitment to offer our services at a competitive price for a WIN-WIN for both parties.

Versus automated systems, QTA specializes in hand-dipped Anodizing utilizing strict ISO 9001 and AS9100 quality process controls, compliance to MIL-A-8625 & AS9100 specifications, as well as ensuring we meet industry and customer detailed specifications needed. Whatever your requirement, we are willing to work together to meet your needs.

Our Experience includes over 20+ years in Coatings and 30 + years in Metals & Machining operations.

The Sulfuric Acid Anodizing lines are also RoHS and REACH compliant with Organic Dyes. We also offer RoHS compliant Chemical Conversion Coatings(Alodine/Iridite).

Our Leadership holds degrees in Mechanical Engineering with an MBA, with certifications such as Six Sigma Master Black Belt, Toyota Production Systems Lean Manufacturing Lean Facilitator and ISO/QS 9000 Lead Auditor Certifications.

We already do business across various industries to include: Military, General Industrial, and Medical to name a few. We are also a Cummins, Faurecia and Raytheon approved Supplier.

BELOW ARE IMPORTANT RELEASES ON CURRENT EXPANSION EFFORTS OF OUR PRODUCT LINES:

​We have 2 locations to meet your needs located in Edinburgh, IN and Guthrie, KY. Our Guthrie, KY location is also FFL/SOT Certified as well:
​License # 4-61-219-07-3M-09191, expires 1 Dec 2023.

We look forward to continuing to serve our customers across the U.S.A.

When you think of Type I/II & III Hardcoat Aluminum Anodizing and BLACK OXIDE coatings think of QTA.

We plan to continue to grow and become your first choice in Anodizing and Black Oxide for the Metal Industry. Come grow with us!

CALL US TODAY TOLL FREE AT 877-716-1150 ext. 0


Or feel free to drop in at one of our locations at 6973 South U.S. Hwy 31, Edinburgh, IN 46124 only 20 miles South of Indianapolis or 205 N. 2nd Street, PO Box 524, Guthrie, KY 42234 only 35 minutes NW of Nashville, TN and only minutes from Clarksville, TN!

WE LOOK FORWARD TO CONTINUING TO EXCEL TO MEET YOUR NEEDS!

DUNS#: 037111177, CAGE CODE: 7QK14


WHAT WE OFFER TO YOU:
QTA offers QUICK TURN AROUND of ANODIZING and BLACK OXIDE parts with an average of 1 DAY TURN AROUND!
QTA accepts all Credit Cards.
QTA's pricing is HIGHLY competitive with a $95 minimum batch pricing for all Type I/II Clear Anodizing, $125 minimum batch pricing for Type III Clear Hard Coat Anodizing, and $145 for Type III Hard Coat Color Anodizing with a 2 day average LEAD TIME!

QTA also offers Black Oxide coating with a $70 minimum batch pricing up to 58 lbs. maximum for Steel components! In addition, our Black Oxide coating is the HOT version and not the COLD Black Oxide coating compliant to MIL-DTL-13924.
​​QTA offers Chromate Conversion Coating(Iridite/Alodine) compliant with MIL-DTL-5541, Type II, Class(es) 1A & 3 in both GOLD or CLEAR colors.
QTA Guthrie, KY FFL/SOT License Capability to handle Firearms for Anodizing(#4-61-219-07-3M-0919) ​

​Download a copy of our Flyer Below:

---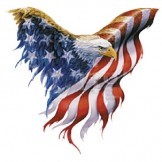 Quick Turn Anodizing is a Family & "A PROUD TO HAVE SERVED" Veteran Owned Business.


"See why our Customer Satisfaction, Quality
& Quick Delivery keep us Soaring
Above the Rest!"
---